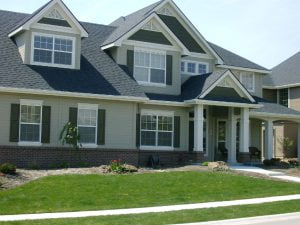 Bestoff Windows Inc.
Professional and quality replacement delivered at a competitive price.
Business Owner carries Class-B License CSLB #992647
Free Estimates
At no cost company owner will inspect your property and deliver an on-site estimate.
Lifetime Warranty
We offer a transferable lifetime warranty for both the product and the Installation.
Since 1996
With over a million windows installed hundreds of 5-star ratings hints at the quality of our work.
Our Work:
---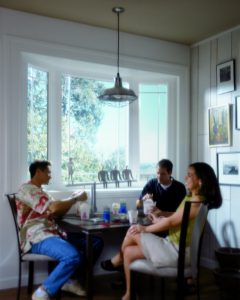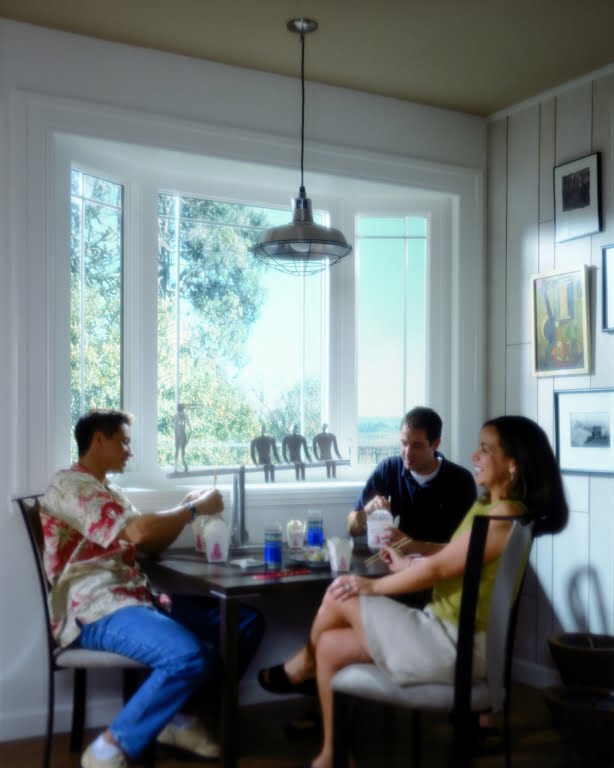 Happy Customers:
217 reviews on
Vandana M.
February 26, 2022.
Verified
Great experience working with Sergey and his crew. Sergey came out to our house and gave an estimate after taking measurements. The estimate was lower than others we had gotten. Everything went according to his estimated schedule, and he communicated with us promptly throughout. The windows look great and we are happy we chose Bestoff!
Heather O.
January 12, 2022.
Verified
Needed to replace old aluminum windows and had 3 different companies out to give quotes. Bestoff was the middle quote (honestly, the difference between the top and bottom was only about $2k and when talking about 14+ windows, that's not a huge difference) and I went with them. Sergey, the owner, has been around for quite awhile and knows his stuff. He was able to answer my endless number of questions and wasn't annoyed at all! I went with Anlin vinyl windows, pretty basic but effective. I was told it was likely to take 3 months (or more) to receive my windows due to COVID, but I was lucky to get them in a little over 2 months. I've had them installed since just before Christmas and they look and perform beautifully. It's cold and it has rained a couple of times and no problems. The crew was here for one day and did a great job. They worked hard, were very polite, tried not to get in my way and cleaned up when they were done. I am very happy with my purchase and with Bestoff windows. I highly recommend them!
Verified
Sergey and his team have been fantastic throughout the process. His quote offered the best value and the workmanship was great. We had a minor delivery issue which was nothing to do with him but he kept me informed and very apologetic. Our neighbors recommended him to me and I would wholeheartedly recommend Sergey to anyone who is looking for new windows- please give him a call first before you sign up with anyone else.
Verified
When it comes to new window
Installation
, Sergey and his crew are simply the best in the area. I would highly recommend his company for any window replacement.
Verified
Sergey really is the best! We've had our windows installed via Bestoff Windows several years ago. Needless to say, they provided the best quote and service compared to the competitors.Recently due to the heavy rain last week, leak was spotted at one of the other windows at my property at Hayward. I contacted Surgey for a diagnose, and he showed up the next day and explained to me why the leak happened. Turns out, it was again due to HOA's improper painting work causing the caulking to
Contract
and fail over time.Even though the leak WAS NOT due to Bestoff window's craftsmanship, Surgey still provided complimentary caulking repair work. I am super thankful for his prompt response and quick action toward the repair. Now I will be more at ease to take the time to deal with HOA issues.Thank you so much Sergey!!
Andrea N.
August 28, 2021.
Verified
What a surprisingly easy experience! Sergei is lovely to chat with and so professional and kind. Everything was straight forward, no gimmicks or run around with the quote and the planning, and his staff that did install are PHENOMENAL.The install experience was fast and clean, 5 hours for 8 windows and a slider, plus the guys were all considerate and friendly. Overall so much easier than I expected!
Verified
Highly recommend. Sergey was very helpful and informative, and price was competitive and reasonable.Our house was built in the 1970s and still had the original windows and patio sliding door. Single-pane, let noise in, no temperature regulation,
Condensation
, some mold we could never clean off, and difficult to open/close. We wanted at the bare minimum to replace everything with
Dual Pane
Anlin, but also had some ideas about maybe changing the style, or converting one window into a second sliding door to the backyard.We received an estimate from another company that first, was more expensive; but second, the salesman basically said Yes to everything. Sergey was the opposite: he told us what could be done, and what could happen as a result, and pointed out some things that had us rethink our ideas. For example, we inquired about the conversion of window to door. He measured. Yes, it could be done. But should we do it? How often would we use it? Our neighbor's fence is quite close, and would we feel as if we were giving up privacy? Did we expect to keep the blinds closed most of the time, in which case we wouldn't even see the doors often? Would they let in too much afternoon sun and in fact, make the room even warmer when we were trying to regulate the temperature?Another thing he helped us with was actually changing the direction one of the windows opened, so that when open, the air flow worked in tandem with a window that was across the room and helped cool the room more efficiently.He gave us lots to consider, and actually saved us money since he didn't try to upsell us on our (now silly) idea of converting a window to a door.Turnaround time was just a few weeks, compared to another company that was a few months out. His crew was professional and completed the work in just a few hours. We're very happy with our new windows and definitely have felt an improvement in the air quality and temperatures in our home!
Verified
highly recommend, they did quick clean workgood communicators, very transparent and a pleasurethey carry only certain
brands
and the styles may not be for everyone but were perfect for us, and I hope we can use their service again
Verified
Last Saturday (July 31), we had 7 windows replaced by Bestoff Windows. Everything about this company was top notch. Starting with Sergy who came out, measured and gave us an estimate on the spot. The guys were here on time, removed and installed all 7 windows in 3 hours. My husband is not big on having someone work on our home but he too was very impressed with Sergy and his team.
Verified
We got quotes from about 6 different places and they literally ranged from 22K to 5K ;mind blowing!).  Several people recommended Bestoff so of course they were on our list. Sergi was professional and knowledgeable when he came to give us a quote. He had a no pressure sales approach,  which I found can be quite rare when looking for windows!   We decided to go with Bestoff - they had almost the best price and the best reviews and recommendations.  We had to wait a few weeks for the windows to come in and then our sliding glass door was broke. They came to install the windows and explained what happened to the door. We had to wait another week to get the door installed. The waiting was outside of Bestoff's control and we go that.  The
Installation
for both days was hassle free for us. The installers were friendly and followed all Covid safety precautions. They thoroughly cleaned everything.  The windows and door look amazing and they work wonderfully.  We couldn't be happier and highly recommend Bestoff!
Since 1996 we've installed nearly a million windows and doors in our customer's homes. Our consistent 5-star customer reviews hint at the quality of our work – but if that's not enough we will happily provide you with references within your own neighborhood.